Hi!!  I'm so excited to be here today!  My name is Kaysi and blog over at
Keeping it Simple
.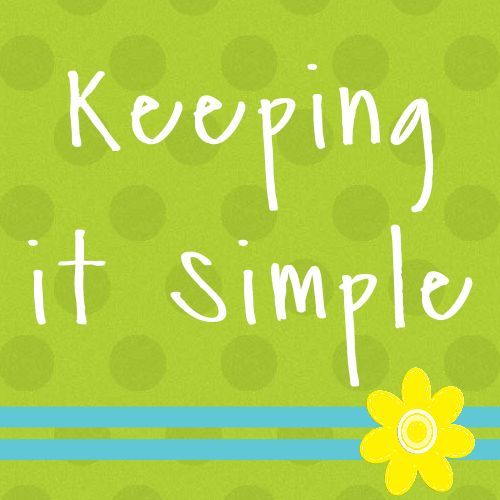 I love everything crafty.  I especially love things that are simple and easy!  Most of my crafts can be done by anyone, even if you're not super crafty.
I love making little skirts for my daughter.  They are so easy to make plus they don't take much fabric, so they are very inexpensive to make. One of the easiest skirts to make is the
bubble skirt
.   I wanted to dress it up a little bit, with some lace.
This is how I made it:
I measured my daughter's waist and the length I wanted it to be.  The waist was 20" and 10".  I added 4 inches to the waist, to give it a little flare at the knees.  Then for the length, you double the number because the skirt will be folded in half.  I cut a piece of fabric that was 24"x20".
I then folded the fabric together and sewed it together.
I cut the lace 24"x9".
Then I cut scallops into the bottom of the lace.
I sewed the lace together like I did the skirt.
I put the lace on the outside of the fabric and then sewed some elastic onto the top.  The elastic was 20" long.
And that's it!  Super easy and cute!
I love the look of the lace over the blue!
And here is my little girl wearing her new skirt.